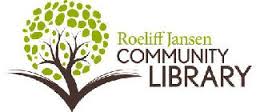 Friday – Sunday Dec. 4, 5, 6, 10:00 a.m. – 4:00 p.m.: Friends of the Library Cookies, Baskets & Books Sale
Stock up on cookies and gifts for the holidays at the Friends annual holiday sale. In the community room you'll find a wide range of homemade cookies and treats, tasty soups, gift worthy books and, new this year, a variety of craft items. Plus, hot off the presses, the Friends Cookie Cookbook, with 100 carefully selected, treasured recipes from local bakers. It's the perfect gift for the bakers on your list.
On display will be a dozen themed gift baskets – everything from music to chocolate to succulents. One dollar buys a chance at your favorite, with winners drawn at the end of the sale.
Of course, the downstairs Book Shop, where lots of books have been added to the shelves, will be open so you can shop for books to give and books to keep.
For full details on the sale and other news about the Friends of the Roeliff Jansen Community Library click here to read their latest newsletter.
Sunday, Dec. 6, 1:00 p.m.: High School Students in American Legion Oratorical Contest
The library will be the site of the local 2016 American Legion Oratorical Contest. Contestants from Taconic Hills and Germantown high schools will compete by speaking about various aspects of the U.S. Constitution with emphasis on the duties and obligations of citizens to our government. Speeches are eight to 10 minutes long and the event is open to the public. To minimize disruptions, spectators are asked to arrive by 12:45 pm.
Local winners will advance to statewide competitions and could qualify for the national championship.? Nationwide, contestants will compete for a total of $138,000 in college scholarships. More information about the contest can be found at www.legion.org/oratorical.
The Columbia County American Legion Committee sponsors the local competition.
"The American Legion created the Oratorical Contest in 1938 as a way to develop deeper knowledge and appreciation for the U.S. Constitution among high school students," said Peggy Anderson, Oratorical Chairman. "That mission is as relevant today as it was back then, and we're proud to sponsor the local competition."
Saturday Dec. 12, 10:30 a.m. — Polar Express Party
Children are invited to a holiday party featuring a reading of Chris Van Allsburg's The Polar Express, along with hot cocoa and surprises. Pajamas are welcome. No sign-up is required.
"The Polar Express story will be brought to life by our gifted storyteller; hot cocoa and surprises will be served in a winter wonderland. Last year's event was a huge success, and we have made a few changes to keep it magical and unexpected," says Ashling Kelly, the library's Youth Program Planner.
Children must be accompanied by an adult who will stay in the building during the event and will also be boarding the Polar Express. No library services will be available until 12:30.
Sunday Dec. 20, 5:00 p.m. –?Holiday Concert
The Berkshire Hillsmen vocal group will present an annual holiday concert on Sunday December 20 at 5 pm at the Roeliff Jansen Community Library. Well known around the Western Massachusetts/Eastern New York area, this all male a cappella chorus will sing holiday favorites as well as standards.
Special Events & Holiday Hours
Sunday, December 6
Library open ONLY for the Cookies & Book Sale and the American Legion Oratorical Contest. No computer use. No checking out books.
Saturday, December 12
Library closed until 12:30 except for Polar Express Party. No library services till 12:30.
Thursday, December 24
Library closed
Friday, December 25
Library closed
Thursday, December 31
Library closes at 5 pm
Friday, January 1
Library closed
The Roeliff Jansen Community Library, which is chartered to serve Ancram, Copake and Hillsdale, is located at 9091 Rt. 22, approximately 3/4 mile south of the light at the intersection of Routes 22 and 23 in Hillsdale. For information on hours and events, call 518-325-4101, or visit the library's web site at roejanlibrary.org.