Ellen's Weekend Picks – Week of February 16 and beyond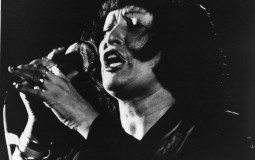 All addresses are in Hudson, unless otherwise indicated.
Friday, February 16  through Sunday, February 18, 2018
Films at TSL:
The Insult – (2017) – Nominated for Best Foreign Language Film of 2018 Academy Awards – "In today's Beirut, a civilian dispute blown out of proportion finds Tony, a Lebanese Christian, and Yasser , a Palestinian refugee, facing off in court.  As the media circus surrounding the case threatens a social explosion in divided Lebanon, Tony and Yasser reconsider their values and beliefs…."
In the Fade – (2017) – Winner of the Golden Globe for Best Foreign Film and Cannes Film Festival Award for Best Actress—Diane Kruger.  Katja's life falls apart when her husband and young son are killed in a bomb attack.
The Disaster Artist – (2017) – The tragi-comic true story of aspiring filmmaker and infamous Hollywood outsider, Tommy Wiseau – The film is "…a hilarious and welcome reminder that there is more than one way to become a legend, and no limit to what you can achieve when you have absolutely no idea what you're doing." – Nominated for Best Adapted Screenplay of the 2018 Academy Awards.
Time Regained – (1999) – Newly restored and remastered.  Raul Ruiz's most ambitious literary adaptation with international film stars, Catherine Deneuve, John Malkovich, Emmanuelle Beart, and Vincent Perez.  The film details Marcel Proust's In Search of Lost Time into a single epic feature.  The film opens in 1922, as Proust is on his deathbed pouring through photographs that summon the events of his life – In French with subtitles
Oscar Shorts: Animation & Live Action – The Academy Awards ceremony takes place on Sunday, March 4th – Don't miss this year's selection of shorts. – This is your annual chance to have the edge in your Oscar pool – Estimated run time is one hour 30 minutes for Animation and two hours for Live Action – Information at www.timeandpsace.org
Lady Bird – (2017) – "Greta Gerwig reveals herself to be a bold new cinematic voice with her directorial debut, excavating both the humor and pathos in the turbulent bond between a mother and her teenage daughter.  Christine "Lady Bird" McPherson…fights against,  but is exactly like, her wildly loving, deeply opinionated, and strong-willed mom, a nurse working tirelessly to keep her family afloat after Lady Bird's father loses his job.  Set in Sacramento, CA in 2002, amid a rapidly shifting American economic landscape, "Lady Bird is an affecting look at the relationships that shape us, the beliefs that define us, and the unmatched beauty of a place called home."
Faces Places –  (2017) – Eighty-nine-year-old Agnes Varda, one of the leading figures of the French New Wave, and acclaimed French photographer and muralist JR, teamed up to direct this enchanting documentary…Together they travel the villages of France in JR's truck meeting locals, learning their stories and producing epic-size portraits of them.  The photos are prominently displayed on houses, barns, storefronts, and trains, revealing the humanity in their subjects and themselves.  – In French with English subtitles
Schedule and tickets at 518-822-8448 or www.timeandspace.org  – Time & Space Limited., 434 Columbia Street
Friday, February 16
HWM Free Tasting –Featuring wines that go well with seafood! – Amy Lawton, coordinator of the Hudson Seafood Buying Club, will be in the store from 5 to 7 pm providing membership information and small seafood nibbles – The Buying Club is bringing fresh, sustainable-sourced fish to the community, with pick-up conveniently located at Bruno's at 227 Warren Street– Drop in, taste, learn, and join – Information at 518-828-6411 – 5 to 7 pm – Hudson Wine Merchants, 341 Warren Street
Tid Bits: Happening at TSL – Free & Open to the Public –Information at 518-822-8448 or www.timeandspace.org  – 7 pm – Time & Space Limited, 434 Columbia Street
Seth's Sauerkraut Revue – Seth "Sauerkraut" Travins has been hosting his own old-fashioned, old-style roots-music revues at Club Helsinki for quite a few years. – He is a one-man marvel of old-time country, Western swing, honky-tonk, and early rock 'n' roll styles – This Revue features The Roughouts, who describe their music as "Northeast Americana;" Chris Neumann;Reid Waring; Molly Comstock & Lucy Marston with Maura Marcks; and Chops & Sauerkraut featuring Jim "Kroutons" Krewson – Information at 518-828-4800 or helsinkihudson.com –21 and over – Doors at 6 pm, show at 8 pm – Club Helsinki,405 Columbia Street
Friday-Sunday, February 16-18
Hudson Jazz Festival – Presented by Hudson Hall at the historic Hudson Opera House – Curated by notable Hudson-based jazz pianist Armen Donelian, the inaugural Hudson Jazz Festival highlights talent with a melodious reach that spans the globe—"a cross-section of today's amazing jazz talent, from emerging artists to established jazz masters."  – The full line up is:
Friday, February 16
7 pm – The Ara Dinkjian Quartet, featuring Ismail Lumanovski;
Armen Donelian: Songs of My Ancestors
Saturday, February 17
3 pm – Piano Summit: 2018 NEA Jazz Master JoAnne Brackeen, Aaron Goldberg, and James Francis
5 pm – Screening of Thomas Chapin, Night Bird Song
7 pm – Take Two: Sheila Jordan and Dominique Eade
Sunday, February 18
11 am – Hudson Jazz Festival Workshop – Taught by Armen Donelian and Marc Mommaas
3 pm – Quarteto Moderno
Important Information:
Sustenance – The festival offers a weekend of piping hot jazz in an intimate cabaret setting, styled by Tom Taylor of Hudson Lodge, while dining on Southeast Asian-inspired snacks, and award-winning drinks, beer and wine by Backbar, prepared by Chef Zak Pelaccio and Fish & Game Co-chef Kevin Pomplun.
Transportation – Take the "A" Train – Amtrak offers a 10% discount off the best available rail fare to Hudson NY for Hudson Jazz Festival attendees. To book your reservation call Amtrak at 1-800-872-7245 or contact your local travel agent.  Conditions apply. The discount code is: X37H-999 – Valid for Travel from February 13, 2018 to February 21, 2018
A Weekend Pass to the Festival is available and includes priority entry and seating to every performance. Find more information and tickets at [email protected] or 518-822-1438
All performances at Hudson Hall, Hudson Opera House, 327 Warren Street
Saturday, February 17
The Hudson Farmers' Market's indoor market is open for business every Saturday through the month of April.  Of course you won't find everything you want, but the cupboard is not bare.  You will find prepared foods, bread, cookies, meats and cheeses, and more – Information at hudsonfarmersmarketny.com – 10 am to 1 pm – Former Elks Lodge at 601 Union Street (at Union and Sixth Street)
Art & Design Auction – A curated selection of furniture, objects, and fine art—both functional pieces and unique works of art – Online catalog at www.stairgalleries.com –  Absentee, phone, and online bidding is accepted for this sale.  All bidding must be arranged by 12 pm EDT, Friday, February 16 – Information  at 518-751-1000 or by e-mail to stairgalleries.com – Previews Wednesday through Friday, February 14-16 from 10 am to 6 pm, or Saturday, February 17 from  9 am to 11 am – Auction at 11 am – Stair Galleries, 549 Warren Street
The Metropolitan Opera Company Live in HD presents Donizetti's comic gem L'Elisir D'Amore – Please note: Start time is 12 noon –  Information and tickets at 518-822-8448 or www.timeandspace.org  – 12:00 pm – Time & Space Limited, 434 Columbia Street
Celebrate Presidents' Weekend with great vittles and your favorite music by the Wickers Creek Band – Information at www.facebook.com/mainstpublichouse /or  www.wickerscreekband.com – 5 to 7 pm – Philmont Pub, 112 Main Street (Route 217), Philmont
Pooja Prema & Maya Green perform Minstrel Magic Grooves – Information at 671-6006 or visit http://www.thespottydog.com – 7 pm – The Spotty Dog Books & Ale, 440 Warren Street
The Bindlestiff  Family Cirkus with co-founders and leaders Stephanie Monseu and Keith Nelson in their annual Cabin Fever Cabaret adults-only performances on the fourth winter Saturday of each month, beginning January 20, happens this Saturday and next Saturday.  A family-friendly Sunday matinee is offered on March 18 – Meanwhile, the adults are in for a treat—a show featuring an eclectic array of ad hoc performers, making every show different.  You might see a contortionist, a slack wire juggler, a cigar box stacker, basketball played by unicyclists, a sword-swallower, a fire-eater,  jugglers, X-rated balloon sculptures, and plenty of audience participation.  In addition, live music from some of NYC's best composers and accompanists is always a defining feature of Bindlestiff's shows.  Information and tickets at 518-828-4800 or helsinkihudson.com – 9 pm – Club Helsinki, 405 Columbia Street
The Half Moon Five Year Anniversary Party with DJ Tedd Patterson spinning disco, house, and vinyl classics for the heads.  Come early for special surprise gifts – 21+ — Information at thehalfmoonhudson.com or call 518-828-1562 – 9 pm – The Half Moon, 48 South Front Street
Sunday, February 18
The Opera House: A Metropolitan Opera Special Documentary –  Documentarian Susan Froemke chronicles the creation of the Met's storied home of the last fifty  years, against the backdrop of the artists, architects, and politicians who shaped the cultural life of New York City in the 50s and 60s.  Notable figures include the famed soprano Leontyne Price; Rudolph Bing, the Met's imperious General Manager; and Robert Moses, the unstoppable city planner who bulldozed an entire neighborhood to make room for Lincoln Center. – Information and tickets at 518-822-8448 or www.timeandspace.org  – 1 pm – Time & Space Limited., 434 Columbia Street
Performance Night – Open Mic at the Red Dot – Hosted by John Philip and noted New York City cabaret artist, Bronwyn Rucker – with Special Guests Rose Levine and Girlgantua – and pianist Woody Regan – Come sing, recite, or listen! – Rehearsal (for those who wish) at the Red Dot Sunday afternoon, February 18,  at 3:30 pm – Performance from 9 pm to 11 pm– Red Dot Restaurant and Bar, 321 Warren Street
Monday, February 19
Presidents' Day
Tuesday, February 20
On the Fly Story Slam –On the Fly is joining forces with the Helsinki Open Mic series which takes place every Tuesday night.  On the Fly will be a monthly event, and will take place on the third Tuesday of every month, occupying the space one hour before the Helsinki Hudson Open Mic.  Story Slam's sign-up starts at 5:30 pm and the slam begins at 6 pm – On slam nights, Open Mic begins once the story slam concludes. The Slam is a Moth style event where storytellers are given five minutes to tell a story based on personal experience relating to a specific theme.    This week's theme is "Neighbors." – Neither notes nor props are allowed on stage. .The slam is produced by Christina Thyssen and Debra Gitterman, On the Fly welcomes local storytellers and those who love stories to participate by telling a story, volunteering to judge, or simply by enjoying the events.  Storytellers are selected at random from those who sign up on the night of the story slam. – For more information, please follow On The Fly Storyslam on Facebook at https://www.facebook.com/ontheflystoryslam/ and Instagram #ontheflystoryslam. – Sign-up at 5:30 pm; Performance at 6 pm – Club Helsinki, 405 Columbia Street
Helsinki Open Mic –  Try out new material on the big Helsinki stage – Hosted by Cameron Melville and Ryder Cooley – Information at 518-828-4800 or helsinkihudson.com – Sign-up begins at 6:30 pm – Performance from 7 to 10 pm – Club Helsinki, 405 Columbia Street (Call ahead to confirm!)  (Please Note:  On this third Tuesday of the month, Open Mic will begin immediately following the Story Slam, as described above.)
ONGOING EXHIBITIONS
Bridges Past and Present: Crossing the Hudson River – By artist Otto Miranda  – Sixty-three watercolors of bridges from the 1800's to the present that pass over the Hudson River from New York City to the river's beginning in the Adirondack Mountains at Lake Henderson's Tear of the Clouds – The bridges represented include vehicle, railroad, pedestrian bridges, and even a troop bridge.   The exhibit is open for viewing during library open hours and is on view through February 28.  School groups are also invited to view this important local interest exhibition for discussions on history, engineering and art – Information at hudsonarealibrary.org or call 518-828-1792, x 101 – Hudson Area Library, 51 North Fifth Street (corner of State Street)
The Coffins of Paa Joe and the Pursuit of Happiness at Jack Shainman Gallery / The School – , Two inter-related shows at the gallery's Chelsea location and The School, located in Kinderhook. –" Serving as the centerpiece of the large-scale exhibition, The Gold Coast Slave Castles of Paa Joe honor the Ghanaian legacy of  abebuu adekai, or fantasy coffins. The ornate sarcophagi celebrate death and the afterlife, sculpted in the form of objects representative of the deceased and their interests…." –– On view through February 24 – Information at [email protected] – Open Saturdays from 11 am to 6 pm – The School, 25 Broad Street, Kinderhook
Painted Cities – A group exhibition – On view through February 18 – Information at www.carriehaddadgallery.com or call 518-828-1915 – Carrie Haddad Gallery, 622 Warren Street
Katrina Hude: Harmonic Cognizance – The artist says: "Pattern studies and visual arrangements are my sanctuary.  The investigation of harmony in pattern is the study of nature and of our sentient needs." – The exhibition is on view through March 25, except for the month of February when the gallery is closed – Information at thompsongirouxgallery.com  or call 518-392-3336 – Thompson Giroux Gallery, 57 Main Street, Chatham
B. Docktor: Photography– Also showing gallery artists – On view through February 25 – Information at www.510warrenstreetgallery.com, or www.bdocktor.com , or call 518-822-0510 – 3 to 6 pm – 510 Warren Street Gallery, 510 Warren Street
Polina Barskaya: Paintings – On view through February 25 – Information at 518-828-5907 or by email to [email protected] –John Davis Gallery, 362 ½ Warren Street
Colin Brant: People of the Forest; Ruby Palmer: Artworks – Information at www.baileygallery.com or 518-828-6680 – On view through March 18 – Jeff Bailey Gallery, 127 Warren Street
The BlkQueer Romantics – The Tenth and Hudson Hall present an exhibition that announces the arrival of the magazine that pays homage to Hudson Valley landscape, art, history and culture as explored through a contemporary queer lens of color – On view through March 18 – Information at 518-822-1438 – Hudson Hall, Hudson Opera House, 327 Warren Street
For more information on Columbia County events, visit www.columbiacountytourism.org. All content herein copyright 2018 Ellen Thurston, [email protected]