Ellen's Picks – Week of February 9th and beyond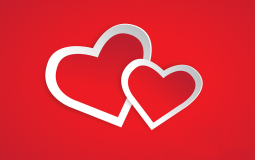 All addresses are in Hudson, unless otherwise indicated.
Monday, February 5 through Sunday, February 11, 2018
Films at TSL:
The Insult – (2017) – Nominated for Best Foreign Language Film of 2018 Academy Awards – "In today's Beirut, a civilian dispute blown out of proportion finds Tony, a Lebanese Christian, and Yasser , a Palestinian refugee, facing off in court.  As the media circus surrounding the case threatens a social explosion in divided Lebanon, Tony and Yasser reconsider their values and beliefs…."
The Disaster Artist – (2017) – The tragi-comic true story of aspiring filmmaker and infamous Hollywood outsider, Tommy Wiseau – The film is "…a hilarious and welcome reminder that there is more than one way to become a legend, and no limit to what you can achieve when you have absolutely no idea what you're doing." – Nominated for Best Adapted Screenplay of the 2018 Academy Awards.
Time Regained – (1999) – Newly restored and remastered.  Raul Ruiz's most ambitious literary adaptation with international film stars, Catherine Deneuve, John Malkovich, Emmanuelle Beart, and Vincent Perez.  The film details Marcel Proust's In Search of Lost Time into a single epic feature.  The film opens in 1922, as Proust is on his deathbed pouring through photographs that summon the events of his life – In French with subtitles
Oscar Shorts: Animation & Live Action – The Academy Awards ceremony takes place on Sunday, March 4th – Don't miss this year's selection of shorts. – This is your annual chance to have the edge in your Oscar pool – Estimated run time is 1 hour 30 minutes for Animation and two hours for Live Action – Information at www.timeandpsace.org
In the Fade – Winner of the Golden Globe for Best Foreign Film and Cannes Film Festival Award for Best Actress—Diane Kruger.  Katja's life falls apart when her husband and young son are killed in a bomb attack.
Lady Bird – (2017) – "Greta Gerwig reveals herself to be a bold new cinematic voice with her directorial debut, excavating both the humor and pathos in the turbulent bond between a mother and her teenage daughter.  Christine "Lady Bird" McPherson…fights against,  but is exactly like, her wildly loving, deeply opinionated, and strong-willed mom, a nurse working tirelessly to keep her family afloat after Lady Bird's father loses his job.  Set in Sacramento, CA in 2002, amid a rapidly shifting American economic landscape, "Lady Bird is an affecting look at the relationships that shape us, the beliefs that define us, and the unmatched beauty of a place called home."
Faces Places – Eighty-nine-year-old Agnes Varda, one of the leading figures of the French New Wave, and acclaimed French photographer and muralist JR, teamed up to direct this enchanting documentary…Together they travel the villages of France in JR's truck meeting locals, learning their stories and producing epic-size portraits of them.  The photos are prominently displayed on houses, barns, storefronts, and trains, revealing the humanity in their subjects and themselves.  – In French with English subtitles
Schedule and tickets at 518-822-8448 or www.timeandspace.org  – Time & Space Limited., 434 Columbia Street
Friday, February 9
HWM Free Tasting –The tasting will feature wines paired with cheeses from Churchtown Dairy – Information at 518-828-6411 – 5 to 7 pm – Hudson Wine Merchants, 341 Warren Street
Dance Circle – The Dances of Universal Peace are simple, multi-cultural circle dances.  They use movements, music, and sacred phrases from many traditions to touch and deepen the spiritual essence of participants and to experience spiritual harmony with others.  Movements, words and melody for each dance are taught as if it is being danced for the first time.  There are neither performers nor audience; prior experience is not necessary.  Participants of all ages and physical abilities are welcome – Information at 518-672-4399 – 7 pm – Sadhana Center for Yoga & Meditation, 403 Warren Street
Glen David Andrews will be transforming Club Helsinki into Preservation Hall when he brings his New Orleans soul-jazz outfit back to Hudson.  A typical Glen David Andrews set offers a mix of traditional jazz, rock, gospel, funk and even a little zydeco.  A member of the Louisiana Music Hall of Fame, he has appeared in three seasons of HBO's Treme, playing himself.  Born in the historic Treme neighborhood, he soaked up life's musical lessons by learning the history of the brass band tradition from iconic figures like Tuba Fats.  He was blowing a joyful noise by the time he was 12.  Now, Andrews fronts his own, high-powered ensemble that knows how to get a crowd up on their feet and keep them dancing.  Reviewers for The New York Times and the Wall Street Journal alike rave about Andrews, a rare coup for a musician who still is primarily known for playing in his hometown – Information at 518-828-4800 or helsinkihudson.com – 9 pm – Club Helsinki, 405 Columbia Street
Escape Rope, Of The Atlas, Knock Yourself Out: Indie rock, punk, and post-core at the Half Moon in Hudson – "It's gonna be cool!"  – Information at thehalfmoonhudson.com or call 518-828-1562 – 9 pm – The Half Moon, 48 South Front Street
Saturday, February 10
The Hudson Farmers' Market's indoor market is open for business every Saturday through the month of April.  – Information at hudsonfarmersmarketny.com – 10 am to 1 pm – Former Elks Lodge at 601 Union Street (at Union and Sixth Street)
The Metropolitan Opera Company Live in HD presents Donizetti's comic gem L'Elisir D'Amore – Please note: Start time is 12 noon –  Information and tickets at 518-822-8448 or www.timeandspace.org  – 12:00 pm – Time & Space Limited, 434 Columbia Street
Clermont Sledding Party – Clermont State Historic Site invites one and all to join in its annual winter party – The event is supervised and only safety sleds are used – There will be a snowman contest, a bonfire, and hot chocolate and other treats for sale – Information at www.friendsofclermont.org/  – 12 noon to 3 pm – Clermont State Historic Site, 1 Clermont Avenue, Germantown
The Churchtown Fire Company holds its 40th Wild Game Supper to help support the Fire Company's mission of providing fire protection and emergency rescue services to the community. – The Wild Game Supper includes hors d'oeuvres at 4 pm, preceding supper served at 5:30 pm.  The company, known for its culinary expertise, will serve a bountiful meal with numerous hot dishes of locally harvested wild game, accompanied by beer, wine and soda, and homemade desserts. – The event also features raffles, games of chance, and door prizes – A limited number of tickets are still available by calling either Bob Preusser at 518-851-9766 or Dave Baylen at 518-291-9161 – Further information by email to [email protected] – Doors open at 3:30 pm – Churchtown Firehouse, 2219 County Route 27, Churchtown
Valentine's Day "Plan Ahead" Tasting of possible gifts for your Valentine. – Chocolate-covered pretzel sticks, peanut butter/chocolate hearts, and chocolate/raspberry cupcakes will be available for tasting, as will featured wines from Hudson-Chatham Winery – Information at 518-828-3135 – 5 to 7 pm – Verdigris Tea, 135 Warren Street
Exhibition n Openings – Colin Brant: People of the Forest; Ruby Palmer: Artworks – Information at www.baileygallery.com or 518-828-6680 – On view through March 18 – 6 to 8 pm – Jeff Bailey Gallery, 127 Warren Street
VOLUME is a free reading and music series featuring prose, poetry, and a short DJ set. It happens every second Saturday of the month at 7 pm at Spotty Dog Books and Ale in Hudson, NY. The writers featured this month are Darcey Steinke, Robecca Godfrey, and Nick Flynn.
> Darcey Steinke is the author of the memoir Easter Everywhere and the novels Milk, Jesus Saves, Suicide Blonde, Up Through the Water, and Sister Golden Hair. She has been both a Henry Hoyns and a Stegner Fellow and Writer-in-Residence at the University of Mississippi, and has taught at the Columbia University School of the Arts, Barnard; The American University of Paris; and Princeton University.
> Rebecca Godfrey is the author of the novel, The Torn Skirt, and Under the Bridge, an investigation into the murder of a 14-year-old girl. In 2016, she edited the artist book, Girls In Trees, and curated the accompanying exhibition at InStar Lodge in Germantown, NY. She teaches writing in the MFA program at Columbia University. Her new novel, The Dilettante, is forthcoming from Knopf.
> Nick Flynn has received fellowships and awards from The Guggenheim Foundation, PEN, The Library of Congress, and many others. His writing has appeared in The New Yorker, The Paris Review, and on NPR's "This American Life."  He is a professor on the creative writing faculty at the University of Houston. In 2015 he published his ninth book, My Feelings (Graywolf), a collection of poems.
> Book signing and DJ Dawn Breeze will follow the readings. Volume is hosted and curated by Hallie Goodman and Dani Grammerstorf French. To learn more, visit the Facebook page:
www.facebook.com/volumehudson or call 917-535-8225. – 7 pm – The Spotty Dog Books & Ale, 440 Warren Street
Lee Rocker made his mark singing, playing, standing on, spinning, and rocking his giant upright bass in the legendary music group the Stray Cats.  The Grammy Award-nominated Stray Cats have sold nearly ten million albums and garnered an astounding 23 gold and platinum certified records worldwide.  Co-founded by boyhood buddies Rocker, Brian Setzer, and Slim Jim Phantom, the Stray Cats were music video pioneers at the infancy of MTV, remain a radio staple, and repeatedly have brought 1950s style rockabilly music back to the top of the charts.  –  In 1982, Rocker and his father Stanley Drucker (retired principal clarinetist of the New York Philharmonic Orchestra) both received Grammy Award nominations.  In 2014 Rocker was inducted into the Bass Player Hall of Fame. – Information at 518-828-4800 or helsinkihudson.com – Doors at 6 pm; show at 9 pm – Club Helsinki, 405 Columbia Street
The Eclipse Season Concert – With Lady Moon & The Eclipse and Special Guests –   Information at thehalfmoonhudson.com or call 518-828-1562 – 9 pm – The Half Moon, 48 South Front Street
Sunday, February 11
The Opera House: A Metropolitan Opera Special Documentary –  Documentarian Susan Froemke chronicles the creation of the Met's storied home of the last fifty years, against the backdrop of the artists, architects, and politicians who shaped the cultural life of New York City in the 50s and 60s.  Notable figures include the famed soprano Leontyne Price; Rudolph Bing, the Met's imperious General Manager; and Robert Moses, the unstoppable city planner who bulldozed an entire neighborhood to make room for Lincoln Center. – Information and tickets at 518-822-8448 or www.timeandspace.org  – 1 pm – Time & Space Limited., 434 Columbia Street
State Assemblymember Didi Barrett kicks off a new initiative to shine light on Lyme and other tick-borne diseases and to push action at the state and federal levels –The initiative is a new social media and educational campaign dubbed "#GetTickedOff" – The educational campaign includes public forums, partnering with local libraries across the 106th Assembly district.  Barrett has also formed an advisory board consisting of well-known experts from both the environmental and medical fields – At this forum Dr. Ananthakrishnan Ramani, an infectious disease specialist from Columbia Memorial Hospital, will be the featured speaker.  Victoria McGahan, MS, Health Educator for the Columbia County Department of Health, will provide hand outs and tick-removal kits – New York State is ranked as one of the top five states for most cases of Lyme disease in the nation. – The #Get Ticked Off campaign is meant to increase awareness, educate the community, and galvanize advocacy for policies and funding to attack the growing epidemic.  This free public forum is presented by Assemblymember Barrett in conjunction with the Claverack Free Library – Bring your questions; stay for refreshments – Information at www.claveracklibrary.org or call 518-851-7120 – 2 pm – A.B. Shaw Firehouse, 67 Route 23, Claverack
NorthWinds, a trio of bassoonists, will help the Hudson Area Library celebrate its first open Sunday – The trio, led by Cornelia McGiver, will perform in the main library, presenting the jaunty, the moody, the serene, and the serious nature of the bassoon through interaction with the audience. – The three bassoonists "have found a cheerful and spirited platform for this unsung wind pipe." – The event celebrates the November vote which approved an increase in the City's annual funding of the library, thus allowing the library to be open seven days a week beginning on Sunday, February 11. – The performance by the trio is free and open to the public – Information at 518-828-1792 x101, or by email to [email protected] – 4 pm – Hudson Area Library, 51 North Fifth Street (corner of State Street)
Soul Brass Band plays a jazzy, horn-laced fusion of New Orleans funk, soul, and hip-hop.  The all-star group is steeped in tradition, often called upon for its top-flight traditional brass band repertoire and second-line parades.  At night, the group takes to the stage, where they are as likely to cover tunes by old-school soul artists like Sly and the Family Stone and the Jackson 5 and hip-hop by the likes of Snoop Dogg and Juvenile as well as material from fellow brass bands including Dirty Dozen and Rebirth.  Soul Brass founder Derrick Freeman is one of New Orleans most cherished percussionists.  His work includes 20 years playing with Kermit Ruffins and the Barbecue Swingers – Information at 518-828-4800 or helsinkihudson.com – Doors at 6 pm; performance at 8 pm – Club Helsinki, 405 Columbia Street
Next Tuesday, February 13
Helsinki Open Mic – Try out new material on the big Helsinki stage – Hosted by Cameron Melville and Ryder Cooley – Information at 518-828-4800 or helsinkihudson.com – Sign-up begins at 6:30 pm – Performance from 7 to 10 pm – Club Helsinki, 405 Columbia Street (Call ahead to confirm!)
ONGOING EXHIBITIONS
* Bridges Past and Present: Crossing the Hudson River – By artist Otto Miranda  – Sixty-three watercolors of bridges from the 1800's to the present that pass over the Hudson River from New York City to the river's beginning in the Adirondack Mountains at Lake Henderson's Tear of the Clouds – The bridges represented include vehicle, railroad, pedestrian bridges, and even a troop bridge.   The exhibit is open for viewing during library open hours and is on view through February 28.  School groups are also invited to view this important local interest exhibition for discussions on history, engineering and art – Information at hudsonarealibrary.org or call 518-828-1792, x 101 – Hudson Area Library, 51 North Fifth Street (corner of State Street) 
* The Coffins of Paa Joe and the Pursuit of Happiness at Jack Shainman Gallery / The School – , Two inter-related shows at the gallery's Chelsea location and The School, located in Kinderhook. –" Serving as the centerpiece of the large-scale exhibition, The Gold Coast Slave Castles of Paa Joe honor the Ghanaian legacy of  abebuu adekai, or fantasy coffins. The ornate sarcophagi celebrate death and the afterlife, sculpted in the form of objects representative of the deceased and their interests…." –– On view through February 24 – Information at [email protected] – Open Saturdays from 11 am to 6 pm – The School, 25 Broad Street, Kinderhook
* Painted Cities – A group exhibition – On view through February 18 – Information at www.carriehaddadgallery.com or call 518-828-1915 – Carrie Haddad Gallery, 622 Warren Street
* Katrina Hude: Harmonic Cognizance – The artist says: "Pattern studies and visual arrangements are my sanctuary.  The investigation of harmony in pattern is the study of nature and of our sentient needs." – The exhibition is on view through March 25, except for the month of February when the gallery is closed – Information at thompsongirouxgallery.com  or call 518-392-3336 – Thompson Giroux Gallery, 57 Main Street, Chatham
* B. Docktor: Photography – Also showing gallery artists – On view through February 25 – Information at www.510warrenstreetgallery.com , or www.bdocktor.com , or call 518-822-0510 – 3 to 6 pm – 510 Warren Street Gallery, 510 Warren Street
* Polina Barskaya: Paintings – On view through February 25 – Information at 518-828-5907 or by email to [email protected] – 6 to 8 pm – John Davis Gallery, 362 ½ Warren Street
LOOKING AHEAD
Friday-Sunday, February 16-18
Hudson Jazz Festival – Presented by Hudson Hall at the historic Hudson Opera House – Curated by notable Hudson-based jazz pianist Armen Donelian, the inaugural Hudson Jazz Festival highlights talent with a melodious reach that spans the globe—"a cross-section of today's amazing jazz talent, from emerging artists to established jazz masters." – The full line up is:
Friday, February 16
7 pm – The Ara Dinkjian Quartet, featuring Ismail Lumanovski;
Armen Donelian: Songs of My Ancestors
Saturday, February 17
3 pm – Piano Summit: 2018 NEA Jazz Master JoAnne Brackeen, Aaron Goldberg, and James Francis
5 pm – Screening of Thomas Chapin, Night Bird Song
7 pm – Take Two: Sheila Jordan and Dominique Eade
Sunday, February 18
11 am – Hudson Jazz Festival Workshop – Taught by Armen Donelian and Marc Mommaas
3 pm – Quarteto Moderno
Information and tickets at [email protected] or 518-822-1438
Hudson Opera House, 327 Warren Street
For more information on Columbia County events, visit columbiacountytourism.org
All content herein copyright 2018 Ellen Thurston  [email protected]