Ellen's Weekend Picks: Week of February 23 and beyond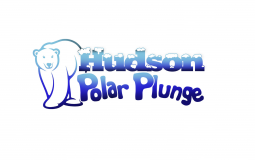 All addresses are in Hudson, unless otherwise indicated.
Friday, February 23  through Sunday, February 25, 2018
Films at TSL:
Tall: The American Skyscraper & Louis Sullivan — (2004)– Tall traces the experiments of the early skyscraper architects, especially Louis Sullivan, the Chicago architect (and mentor of Frank Lloyd Wright) who pioneered  a new skyscraper form.  His credo was that "form ever follows function."  His elegant buildings, some still standing and featured in the film, bear out his reputation as the father of the skyscraper. …
Memories of Underdevelopment— (1968) – The film is newly restored.  Tomas Gutierrez Alea's intimate and densely layered film is the most widely renowned work in the history of Cuban cinema.  Lert behind by his wife and family in the aftermath of the Bay of Pigs invasion, the bourgeois intellectual Sergio passes his days wandering Havana and idly reflecting, his amorous entanglements and political ambivalence gradually giving way to a mounting sense of alienation.  An adaptation of an innovative novel by Edmundo Desnoes – In Spanish with subtitles
Faces Places –  (2017) – Eighty-nine-year-old Agnes Varda, one of the leading figures of the French New Wave, and acclaimed French photographer and muralist JR, teamed up to direct this enchanting documentary…Together they travel the villages of France in JR's truck meeting locals, learning their stories and producing epic-size portraits of them.  The photos are prominently displayed on houses, barns, storefronts, and trains, revealing the humanity in their subjects and themselves.  – In French with English subtitles
The Insult – (2017) – Nominated for Best Foreign Language Film of 2018 Academy Awards – "In today's Beirut, a civilian dispute blown out of proportion finds Tony, a Lebanese Christian, and Yasser , a Palestinian refugee, facing off in court.  As the media circus surrounding the case threatens a social explosion in divided Lebanon, Tony and Yasser reconsider their values and beliefs…."
Oscar Shorts: Animation & Live Action – The Academy Awards ceremony takes place on Sunday, March 4th – Don't miss this year's selection of shorts. – This is your annual chance to have the edge in your Oscar pool – Estimated run time is one hour 30 minutes for Animation and two hours for Live Action – They are shown separately – Information at www.timeandspace.org
Lady Bird – (2017) – "Greta Gerwig reveals herself to be a bold new cinematic voice with her directorial debut, excavating both the humor and pathos in the turbulent bond between a mother and her teenage daughter.  Christine "Lady Bird" McPherson…fights against,  but is exactly like, her wildly loving, deeply opinionated, and strong-willed mom, a nurse working tirelessly to keep her family afloat after Lady Bird's father loses his job.  Set in Sacramento, CA in 2002, amid a rapidly shifting American economic landscape, "Lady Bird is an affecting look at the relationships that shape us, the beliefs that define us, and the unmatched beauty of a place called home."
Time Regained – (1999) – Newly restored and remastered.  Raul Ruiz's most ambitious literary adaptation with international film stars, Catherine Deneuve, John Malkovich, Emmanuelle Beart, and Vincent Perez.  The film details Marcel Proust's In Search of Lost Time into a single epic feature.  The film opens in 1922, as Proust is on his deathbed pouring through photographs that summon the events of his life – In French with subtitles
Jane – Drawing from never-before-seen-footage that was tucked away in the National Geographic archives for over 50 years, director Brett Morgen tells the story of Jane Goodall, a woman whose chimpanzee research challenged the male-dominated scientific consensus of her time and revolutionized our understanding of the natural world.  Set to a rich orchestral score from legendary composer Philip Glass, the film offers an unprecedented portrait of Goodall, a trailblazer who defied the odds to become one of the world's most admired conservationists.
Schedule and tickets at 518-822-8448 or www.timeandspace.org  – Time & Space Limited., 434 Columbia Street
Friday, February 23
HWM Free Tasting – Josh Holly from Haus Alpenz will be in the store pouring amaro, vermouth and alpine spirits – Information at 518-828-6411 – 5 to 7 pm – Hudson Wine Merchants, 341 Warren Street
Amy Rigby – Acclaimed singer-songwriter's Album Release Show – Information at 671-6006 or visit http://www.thespottydog.com – 7 pm – Spotty Dog Books & Ale, 440 Warren Street
SuperTone presents Erika Lewis' Lonesome Dives with Juke the Drifters – Information at thehalfmoonhudson.com or call 518-828-1562 – 8 pm – The Half Moon, 48 South Front Street
Shemekia Copeland – If you ever wondered what happened to old-fashioned R&B, soul, and blues belting, seek no further.  Shemekia Copeland carries on the tradition while carving out her own niche.  The Grammy Award-nominated vocalist—who already has a closet full of W.C. Handy Awards and Blues Music Awards, can show you how its done! "While she is the daughter of the late Texas blues guitar legend Johnny Clyde Copeland, it's her passion for singing, matched with her huge, blast-furnace voice that gives her music a timeless power and a heart-pounding urgency.  Her music comes from deep within her soul and from the streets of Harlem where she grew up, surrounded by the everyday sounds of the city—street performers, gospel singers, blasting radios, bands in local parks, and so much more."-  She has opened for the Rolling Stones and headlined at the Chicago Blues Festival and numerous festivals around the world, and has even performed at the White House for President & Mrs. Obama – Information at 518-828-4800 or helsinkihudson.com –21 and over – Doors at 6 pm, show at 9 pm – Club Helsinki, 405 Columbia Street
Saturday, February 24
The Hudson Farmers' Market's indoor market is open for business every Saturday through the month of April.  You will find prepared foods, bread, cookies, meats and cheeses, and more – Information at hudsonfarmersmarketny.com – 10 am to 1 pm – Former Elks Lodge at 601 Union Street (at Union and Sixth Street)
The Hudson Polar Plunge – At last!  Your chance to jump into icy cold water for a good cause. – Forget the temperature of the water and focus on how brave and charitable you are.  Funds from this crazy event will help support the Youth Center/Oakdale, and the Hudson Fire Department's Water Rescue Team – You can help raise money by getting your family and/or friends to sponsor you, or form a team of your buddies.  The Plunge is followed by a party at the Elks Lodge on Harry Howard Avenue – For further information, to donate, or to register, go to www.HudsonPolarPlunge.com – 11 am for sign-in, Plunge at 12 noon – Oakdale Lake, North Sixth Street
The Metropolitan Opera Company Live in HD presents Puccini's La Boheme – Please note: Start time is 12:30 pm-  Information and tickets at 518-822-8448 or www.timeandspace.org   – 12:30 pm – Time & Space Limited, 434 Columbia Street
Concerts in the Village, continuing its 2017-2018 season, presents the first of four concerts to be performed this spring beginning with Music & the Progression of Life: Schumann's Kinderszenen and Schubert's Winterreise  performed by tenor John Morrell, and pianists Noah Palmer and David Smith  – "Two expressive commentaries on youth and maturity:  Schumann's cycle for piano (1838), presents 13 brief 'imaginings,' powerfully compressing emotions from the early years of life.  Schubert's haunting Winterreise (1827) is a 'winter journey' through maturity, regarded by many as the greatest song cycle ever written, unforgettable music, inescapably powerful." Information at www.concertsinthevillage.org  or 518-758-6869 – 4 pm – Van Buren Hall, 6 Chatham Street, Kinderhook
Bridge Street Theatre presents Charles Busch, in a special benefit performance of My Kinda 60s –Appearing with Mr. Busch in this hilarious and poignant evening of song and story-telling is his long-time musical director/arranger Tom Judson.  This is Mr. Busch's "most personal cabaret show ever" – In the show, Mr. Busch interweaves personal anecdotes of a childhood and adolescence spent coming of age under the guidance of his indomitable Aunt Lillian, with songs from the decade by such artists as Burt Bacharach, The Beatles, Henry Mancini, Bob Dylan,  and Kander and Ebb – Doors open at 3 pm for a pre-performance "High Tea" in the theatre's Speakeasy, provided by Verdigris Tea & Chocolate Bar; and the show will be followed by a champagne reception with the artists — One performance only – Limited seats available – Tickets at http://busch60.brownpapertickets.com or call Brown Paper Tickets at 1-800-838-3006  – Further information at 518-943-3818 – 4 pm – Bridge Street Theatre, 44 West Bridge Street, Catskill
Radio Station WGXC Seventh Anniversary Celebration – Come help your innovative, hands-on, community radio station celebrate with an evening of live radio theatre. The party culminates with a live performance of Hans Flesch's radio play, Magic on the Radio: An Experimental Airwaves Fantasy ("Zauberei auf dem Sender"), featuring a cast of WGXC programmers and friends. Also performances by WGXC's Diamond Street Radio Players and 31 Down, a special appearance by Gregory Whitehead, and DJ Magic Stranger. Attendees will have the opportunity to enter a raffle for one of two Public Radio Single Station Tuners tuned to WGXC 90.7-FM by enrolling as a Sustaining Supporter, or by increasing an existing contribution. The evening is free and open to all ages. –  The radio play performances will be broadcast live on WGXC 90.7-FM – Information and RSVP by calling 518-697-7400 – 7 pm to 11 pm – HiLo, 365 Main Street, Catskill.
Joseph Keckler – Alt-cabaret vocalist Joseph Keckler, whom The New York Times called "an operatic singer whose range shatters the conventional boundaries of classical singing,"  brings his rich, versatile, three-plus octave voice and his sharp wit back to Club Helsinki – He is a widely- acclaimed  singer, writer, songwriter, and artist.  His compelling performances combine humor, autobiography, and classical themes from a unique perspective.  The Village Voice named Keckler "Best Downtown Performance Artist," and The New York Times declared him "a major vocal talent."  Keckler recently made his off-Broadway debut in Preludes at Lincoln Center – To quote Keckler: "People come up to me and say 'Oh, you're really a conceptual artist.' I'm not saying I'm a conceptual artist; I'm saying I'm a bewildered person who does things."  — Information at 518-828-4800 or helsinkihudson.com –21 and over – Doors at 6 pm, show at 9 pm – Club Helsinki, 405 Columbia Street
Pyramid Power presents Power Dance with Alger Moy, Auntie Ruby, Bonjwa, Tatertraps + SVB – Information at thehalfmoonhudson.com or call 518-828-1562 –10 pm – The Half Moon, 48 South Front Street
Saturday-Sunday, February 24-25
Upstage Productions proudly presents Disney Aladdin, Jr. –Information and tickets at upstageproductions.org – Saturday at 7:30 pm, Sunday at 2 pm – Montgomery C. Smith Intermediate School, 102 Harry Howard Avenue
Sunday, February 25
Threads: Textile Collaborations – An exhibition which is the culmination of a week-long collaborative, experimental residency with seven regional textile artists.  Featuring work by Toni Brogan, Katharine Daugherty, Brece Honeycutt, Jamie Hart Israelow, Caitlin Parker, Cal Patch, and Katrina Rodabaugh – Information at www.dropforgeandtool.com – Open hours from 12 noon to 5 pm with a closing reception from 3 to 5 pm – Drop Forge & Tool, 442 Warren Street
National Theatre of London Live in HD presents its production of Tennessee Williams' twentieth-century masterpiece, Cat on a Hot Tin Roof  – High Tea available at 11:30 am – Screening time is 1 pm – Information and tickets at 518-822-8448 or www.timeandspace.org   –  1 pm – Time & Space Limited, 434 Columbia Street
Monday, February 26
Tal National  – Tantabara  – Album tour – Information at thehalfmoonhudson.com or call 518-828-1562 – 8 pm – The Half Moon, 48 South Front Street
Tuesday, February 27
Helsinki Open Mic – Try out new material on the big Helsinki stage – Hosted by Cameron Melville and Ryder Cooley – Information at 518-828-4800 or helsinkihudson.com – Sign-up begins at 6:30 pm – Performance from 7 to 10 pm – Club Helsinki, 405 Columbia Street (Call ahead to confirm!)
ONGOING EXHIBITIONS
Bridges Past and Present: Crossing the Hudson River – By artist Otto Miranda  – Sixty-three watercolors of bridges from the 1800's to the present that pass over the Hudson River from New York City to the river's beginning in the Adirondack Mountains at Lake Henderson's Tear of the Clouds – The bridges represented include vehicle, railroad, pedestrian bridges, and even a troop bridge.   The exhibit is open for viewing during library open hours and is on view through February 28.  School groups are also invited to view this important local interest exhibition for discussions on history, engineering and art – Information at hudsonarealibrary.org or call 518-828-1792, x 101 – Hudson Area Library, 51 North Fifth Street (corner of State Street)
The Coffins of Paa Joe and the Pursuit of Happiness at Jack Shainman Gallery / The School – , Two inter-related shows at the gallery's Chelsea location and The School, located in Kinderhook. –" Serving as the centerpiece of the large-scale exhibition, The Gold Coast Slave Castles of Paa Joe honor the Ghanaian legacy of  abebuu adekai, or fantasy coffins. The ornate sarcophagi celebrate death and the afterlife, sculpted in the form of objects representative of the deceased and their interests…." –– On view through February 24 – Information at [email protected] – Open Saturdays from 11 am to 6 pm – The School, 25 Broad Street, Kinderhook
Katrina Hude: Harmonic Cognizance – The artist says: "Pattern studies and visual arrangements are my sanctuary.  The investigation of harmony in pattern is the study of nature and of our sentient needs." – The exhibition is on view through March 25, except for the month of February when the gallery is closed – Information at thompsongirouxgallery.com  or call 518-392-3336 – Thompson Giroux Gallery, 57 Main Street, Chatham
B. Docktor: Photography – Also showing gallery artists – On view through February 25 – Information at www.510warrenstreetgallery.com , or www.bdocktor.com , or call 518-822-0510 – 3 to 6 pm – 510 Warren Street Gallery, 510 Warren Street
Polina Barskaya: Paintings – On view through February 25 – Information at 518-828-5907 or by email to [email protected] –John Davis Gallery, 362 ½ Warren Street
Colin Brant: People of the Forest; Ruby Palmer: Artworks – Information at www.baileygallery.com or 518-828-6680 – On view through March 18 – Jeff Bailey Gallery, 127 Warren Street
The BlkQueer Romantics – The Tenth and Hudson Hall present an exhibition that announces the arrival of the magazine that pays homage to Hudson Valley landscape, art, history and culture as explored through a contemporary queer lens of color – On view through March 18 – Information at 518-822-1438 – Hudson Hall, Hudson Opera House, 327 Warren Street
For more information on Columbia County events, visit www.columbiacountytourism.org
All content herein copyright 2018 Ellen Thurston   [email protected]